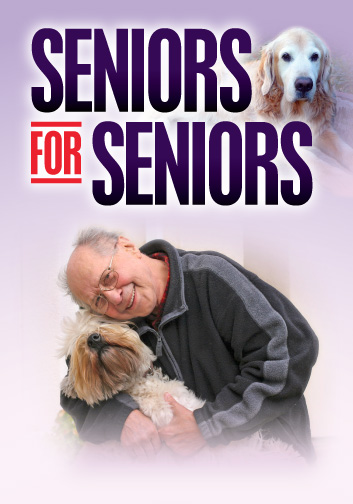 SENIORS FOR SENIORS
The Allegany County Animal Shelter's "Seniors for Seniors" program is for individuals 60+ years of age. The shelter will waive adoption fees for senior citizens who adopt a shelter animal that is over 5 years of age.
Studies show that independently living seniors that have pets tend to have better physical health and mental wellbeing than those that don't. These individuals are more active, cope better with stress, and have better overall health.
Pets and the elderly have a lot to give to each other. Research and experience has shown that animals and older people can share their time and affection, and ultimately, full and happy lives. Though pets can't replace human relationships for seniors, they can certainly augment them, and they can fill an older person's life with years of constant, unconditional love.
All shelter animals will be vaccinated, spayed or neutered, microchipped, wormed and come with a county license (dogs).